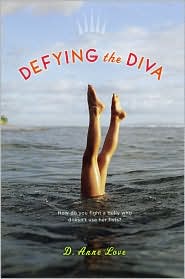 For Haley Peterson her freshman year is fun with two best friends and the only freshman on the newspaper. But when she reveals a little too much everyone in the school is aganiest her and her two best friends leave her.
For the summer she works at a resort where everything begins to change. But along with the job there is some heartbreak and new friends.
I loved this book. It is being strong for who you are and not letting others get to you. Haley really struggles the end of her freshman year to bullies. People can definatly relate to bullies. The ook is very refreshing and has ups and downs to it that make up a really good book.
Haley is a great main character she has many emotions and they all aresomething you have been through before.
The boys in the story are good too. I liked one a little better because Evan had the girls chasing after him.
The plot I loved because bullies are around now and everyone seems to know one. Haley had to learn to accept the change in her life and keep going on with life.